On January 26, President David Murphy joined more than 130 colleagues from across Wisconsin at the State Government Affairs Conference in Madison. There, he visited Wisconsin legislators to advocate for support for the 3.5 million Wisconsinites who belong to credit unions.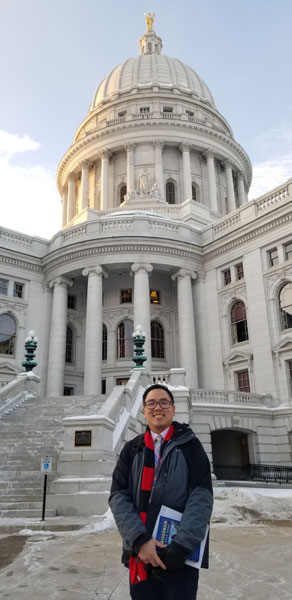 "Working closely with our legislators helps provide perspective on how proposals and current legislation affects credit unions and our ability to serve our members," said Murphy. "We build these relationships over time by meeting with legislators, sharing our stories of people helping people, and by showcasing all the good works by all credit unions across Wisconsin."
Murphy extended a thank you to Senator Kathy Bernier and Representative Donna Rozar for taking time to visit with MMCCU and counterparts.
Wisconsin Credit Union Facts:
117 credit unions serve 3.5 million credit union members in Wisconsin
In 2021,

97% of credit unions refinanced payday loan debts
95% of credit unions granted a loan of $500 or less
$13.8 million was raised and given to local charities, in addition to countless volunteer hours
Members saved over $431 million in the form of lower loan rates, lower fees, and similar or better interest rates on deposits